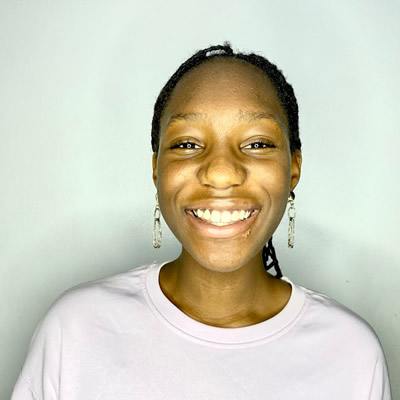 Kosisochukwu Ugboh
Kosisochukwu Chukwuoma Ugboh is a lovely young lady who believes the competition is not among others but herself, she loves to read, write, dance, sing, crochet, etc. She is a very open-minded and perfectionist person. She strives for the absolute best and nothing less.
I will be reading my book
Left Alone
Saturday September 23, 2023 — 11:00am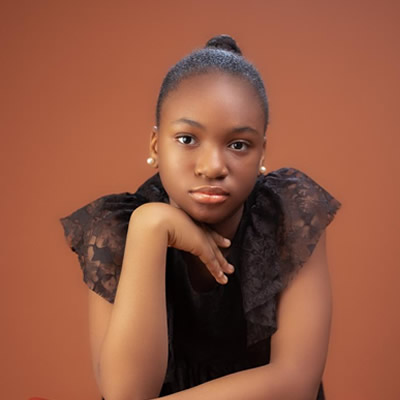 Oluwasemilore Lanre-Raheem
Oluwasemilore Janelle Lanre-Raheem loves to read, write stories and recite bible passages. She started reading at a very young age and has read many books of different genres. She has also written many unpublished stories over the years. Her first published work, Miss Cleany Shoes was done in 2021.
A recipient of the '2019 30 books reading challenge' award for best journal; Oluwasemilore has always been one to set high goals and work really hard to ensure she achieves them. She is also an awardee of several Bible recitation competitions.
She is a multi-talented young lady who plays the violin, enjoys coding, sings in her school choir and a budding basketballer. Her vision is to see every child get an education and open to the world of reading. She intends to achieve this by writing interesting books that will inspire children to enjoy reading as much she does.
She is a graduate of the Readland Creative Writing Masterclass where authors are trained to be leading bestselling authors. Besides her talents, Oluwasemilore is always willing to help her peers succeed in whatever they do.
I will be reading my book
Miss Cleany Shoes
Saturday September 23, 2023 — 11:00am
Titi Umaru
Titilayo Umaru lives in Abuja, Nigeria with her husband and three children. She was born on the plateau in Jos, Nigeria, in June 1978, to a father who is a historian and a mother who taught as a primary school teacher for many years. Her interest in writing children's books was sparked by her mother who wrote many unpublished stories for children.
She is a pharmacist and her typical day is spent in one of her pharmacy stores.Her night time job, which is one she is very passionate about, is writing stories and other educational material for young children. Her foray into publishing her works was informed by her first son , who is a co-author of her debut book. A budding entrepreneur just like his mum, advised that she publish her works, because of his strong belief that its benefit should be beyond the home.
She has self published two books under the 123 Letter Words Storybook Series; Fun in the Sun and A Day at the Zoo. and is currently working on two new titles.
I will be reading my book
Fun In The Sun
Saturday September 23, 2023 — 11:00am