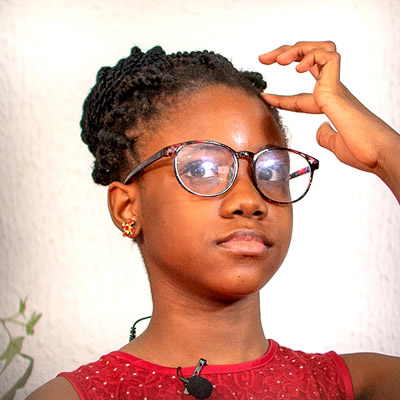 Mojoyin Adeshina
Mojoyinoluwa Adeshina is an amazing bundle of boundless gifts and grace. She is simply a little wonder and a smart observer. She is a programmer at 9 with 10 games in her kitty. She is one of the top five Union Bank Awaari Robotics and Artificial Intelligence Legend. In late 2020 she represented Nigeria as she emerged the first-runner up winner of the International Robotics Competition in Malaysia, out of 24 countries including Russia, Malaysia, Iran, Brazil, Japan, Syria, South Africa, Italy, etc. Mojoyin also learnt how to code and write programmes at age seven, using Scratch App during her summer holiday. Her love for coding enabled her to create games and Apps during her spare time. Through this, she has created about 10 different games. These include Pong Game, Fashion Game, Name Game. Apple Game, Hide and Seek Game and Favourite Pet Game among others.
Mojoyin's dream is to build tech schools that will provide free high-quality education to less privileged children.
I will be reading my book
Tribes Apart: The Nigeria of my Dream Series
Saturday October 29, 2022 — 11:00am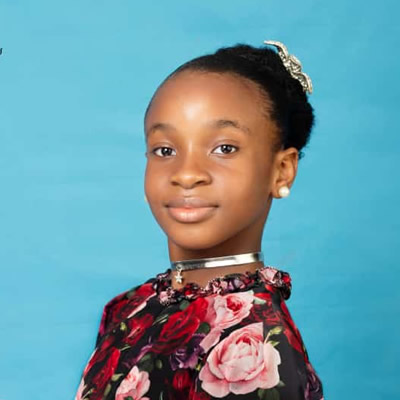 Temiloluwa Prisca Ogunlere
Temiloluwa Prisca Ogunlere is a member of prestigious Readland Creative Writing Masterclass, where many children are trained to be child-author. At age 10, she was awarded the Readland Super Writer of the week. Temiloluwa is 10 years old, she is born to the supportive family of Mr. & Mrs. Samuel Ogunlere.
She is beautiful, resourceful and intelligent. Temiloluwa enjoys reading, writing, singing, drawing and loves playing violin, guitar and keyboard.
I will be reading my book
The Adorable Adenike and The Villagers' Bridge
Saturday October 29, 2022 — 11:00am