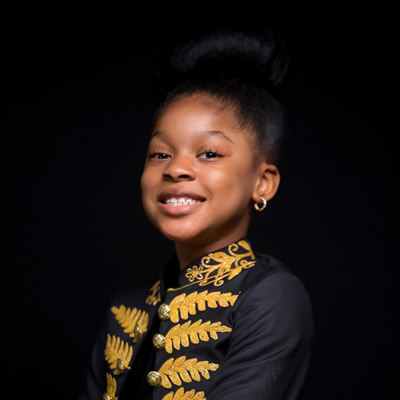 Amy Abu
Amy Abu as always found an escape in writing; her vivid and intensely creative imagination could only be expressed through a pen on paper; often times in words and images at times.
She wrote her first story at the tender age of 6, her passion for writing has produced several unpublished manuscripts, aged 8 years old, she eventually published her debut book, titled 'Iremide, The Singing sensation' a captivating and inspiring story about an unknown girl who is determined to live her dreams, a story loosely based on Amy's relentless pursuit of her flamboyant dreams. As a budding writer and highly academic scholar, Amy's creativity spans across different genres, she spends her spare time writing, playing dress up, singing and playing the piano.
Amy is set to publish her second book later this year.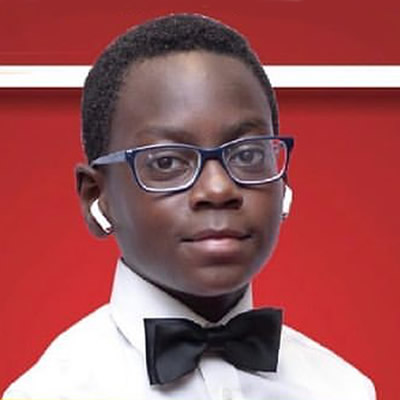 Oluwadarasimi Fagbayi
Oluwadarasimi Fagbayi is eight years old. He attends Corona School, Ikoyi and he is presently in Year 4. His dream is to play football for his favorite Premier League Footballers one day.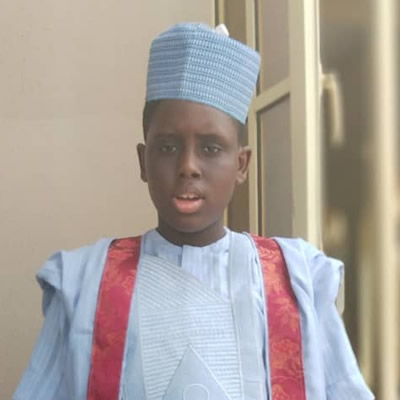 Temiloluwa Modele
Temiloluwa Modele is an eleven year–old pupil of New Hall International School. From his pre-school days in his first school, Great Explorers, on to Halcyon and presently at New Hall International School, his love for books have been greatly inspired with the vibrant reading programs and activities he enjoyed in the schools. This love for books has motivated him to write his book , The Life of an Exciting and Brilliant Boy.
Temiloluwa loves sport. He enjoys playing basketball and football with his friends. He is quite fascinated with Minecraft. He is presently the library prefect in his school.