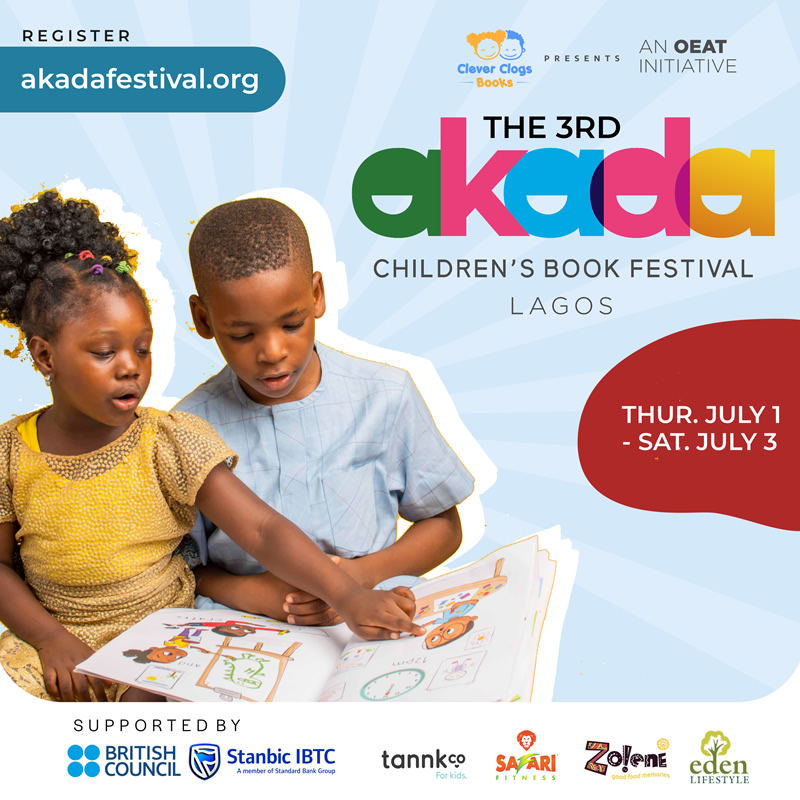 The 3rd Akada Children's Book Festival, Lagos
My Happy Place
ACBF is a showcase of children's books written by African authors or books from around the world written for children from diverse cultures. To the best of our knowledge, ACBF is the first Nigerian book festival specifically for children. The gathering was held for the first time in 2019 and it was hosted by the British Council in their Lagos premises. The event was a resounding success attracting over 1,400 attendees.

Thursday July 1 - Saturday July 3, 2021
Date:
Thursday July 1, 2021
10am - 8pm
Friday July 2, 2021
2pm - 8pm
Saturday July 3, 2021
8am - 8pm
NOTE:
Entrance to the festival is FREE but registration is required.
---
The second edition was held online and despite all the challenges that the world encountered in 2020, the online festival was another success, attracting over 1,600 participants from across the world. Participants joined the festival from Ghana, Madagascar, the United Kingdom, the United States of America, Canada, Rwanda, Estonia and Nigeria.
The 2021 ACBF also held online over 3 days: July 1, 2 and 3. There was professional workshops for children's book writers; illustrators; publishers; author book readings; book chats; fun mini-workshops for children; theatre; music; dance and insightful sessions for parents and teachers.
ABOUT CLEVER CLOGS BOOKS
Clever Clogs Books is a niche publishing house, focused on the production of Nigerian- themed children's picture books for early readers. We desire to see Nigeria attain a 100% literacy rate and we believe that this is possible in our lifetime. Our contribution towards this goal is to efficiently run a business that produces beautifully-illustrated children's picture books that excite and inspire children, parents and teachers. This is also why we organise the Akada Children's Book Festival.
2021 Festival Highlights
Pictures From The 2020 Akada Children's Book Festival
More about the ACBF 2021 workshops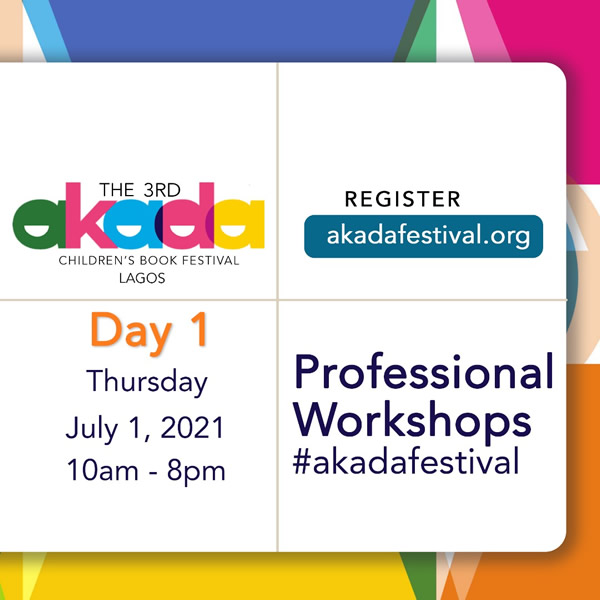 The professional workshops took place ONLINE on Thursday July 1, 2021. These are workshops for adults working as authors; illustrators; content creators; or publishers in the children's book sector.

10am. Write Like A Pro!
2pm. The Importance of African Children's Books Locally and Globally
3pm. Insights Into Being A Publisher
4pm. The Dangers of Self Editing
5pm. Podcasting For Authors
6pm. Creating Dynamic Illustrations For Children's Books
7pm. Why You Need A Literary Agent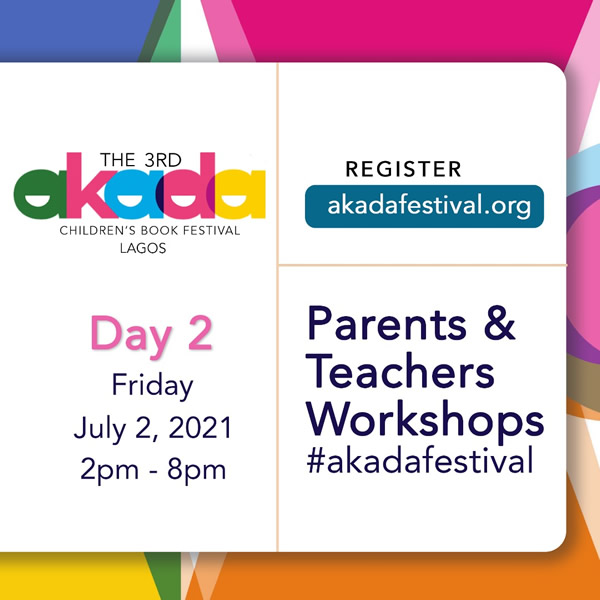 The parent & teacher workshops took place ONLINE on Friday July 2, 2021.

2pm. Reading To Children With Special Needs
3pm. Raising Independent and Resilient Children
4pm. How To Develop The Entrepreneurial Streak In Your Children
5pm. A Busy Parent's Guide: Creating Endearing Memories With Your Children
6pm. Feed Them Right: Superfoods for Children
7pm. Raising Moneywise Children