Special Guests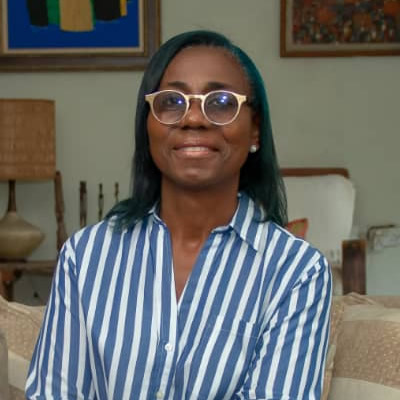 Ifeoma Idigbe
Mrs. Ifeoma I. Idigbe is a business analyst/consultant (Finance and Human Resource Management) whose educational background includes a Masters degree in Business Administration (MBA) and a Masters in Human Resource Management (MA HRM). Her professional career started in banking, in corporate finance and development finance (now called SME financing) at International Merchant Bank Limited (IMB). Her career has spanned banking and finance, business restructuring, advisory services and capacity building, working with local and international organisations. Her current focusis on providing financialand business advisory services to indigenous companies to ensure they develop operating systems and practices that will provide the necessary financial and organisational stability toguarantee their future.
She was a delegate to the 2014 National Conference convened by former President Goodluck Jonathan to strategize on the Way Forward for Nigeria and served as the Vice-Chairman on the Committee for Agriculture and Water Resources.
Mrs. Idigbe is passionate about developing people. She is on the Boards ofyouth and gender based organisations as a founding Trustee (Ovie Brume Foundation, Women in Management, Business and Public Service WimBiz and is a past Chairman of the Board of Trustees of WimBiz). She is the Founder & Executive Vice Chairman of boys to MEN Foundation, a Nigerian based non-governmental organisation dedicated to ensuring that men become their best selves, and so positively impact the communities in which they live.
Ifeoma is on the Boards of some SMEs including being the Chairmanof Waveline Growth Partners, a microfinance bank; a Director of DOII Designs Limited, an interior design, furniture manufacturing and sales company; she is the Chairman of Clever Clogs Limited a publisher of children's books and the Deputy Chairman of the Advisory Board of Green Hub Africa, an environmental sustainability media platform.
She has varied interests which include reading and writing, the collection of paintings and objets d'art, travel, interior design, and has played and still plays various leadership roles in her church. In recognition of her patronage of the Arts, Ifeoma was invited to be a Trustee of the Guild of Fine Artists of Nigeria. She was a TV co -host on 'TW Conversations' and is a co -host on a weekly podcast 'Thinking Aloud'. Mrs. Idigbeis a published author (Sounds from Silence: Musings 2017) and About Men: Random Poems, Monologues and Reflections 2019. She had also previously written as a contributor to Genevieve and TW magazines.
Ifeoma I. Idigbe is married to Jude and has adult children.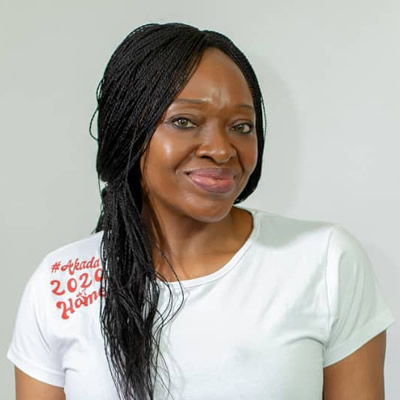 Angela Emuwa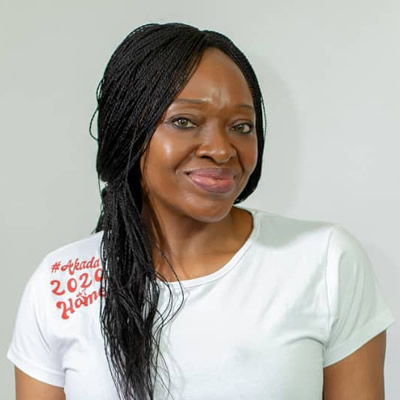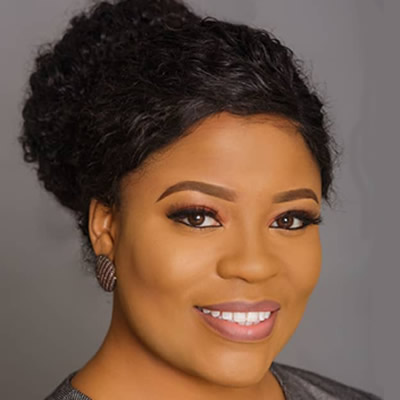 Abiola Seriki-Ayeni
"Literacy is inherently a political project in which men and women assert their right and responsibility not only to read, understand, and transform their own experiences, but also reconstitute their relationship with the wider society" Paolo Freire.
Abiola Seriki-Ayeni is a seasoned educator with a deep-rooted aim to deliver on the promise that every child has access to quality education, and has the ability to thrive in school and in life. She is guided by these core values on the path to success: excellence is a habit; integrity in all and results without excuses.
She is currently the Director General, Office of Education Quality Assurance. She served as the Senior Special Assistant (Education) to the former Lagos State Governor, Mr. Akinwunmi Ambode.
Prior to this, she worked as the Senior Manager, Teacher Effectiveness with the New York City Department of Education; Talent Management with Achievement First Charter Schools; high school teacher at Harmony Public Schools, Texas and a middle school teacher through the New York City Teaching Fellows Programme. She has also worked with NAPIMS, Nigerian National Petroleum Corporation; Forte Oil and Lagos State Ministry of Education. Honors include Golden Key International Honor Society; Harvard Women in Public Policy Programme and Education Pioneers Graduate School Fellowship Programme. She also a Board Member, AIFA Reading Society.
She holds degrees from Pennsylvania State University, State College, USA (B.A.); Columbia University, New York City, USA (M.A.) and Harvard University, Cambridge, MA, USA (M.Ed.). She is married and blessed with children.
I will be speaking on
Leveraging Government Partnerships
Friday October 30, 2020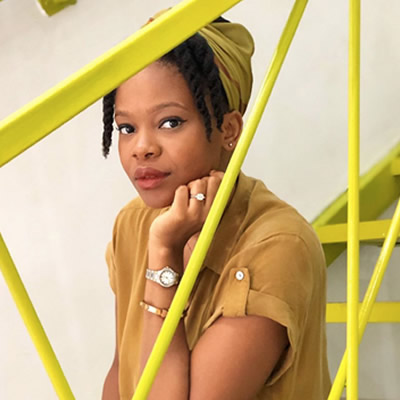 Zainab Balogun-Nwachukwu
Scouted by Premier Models Management, Zainab transitioned into acting after a few years having featured in TV programs like BBC One drama 'Material Girl' and Channel 4's "The Charlatans'. A chance to be on set with acclaimed director Christopher Nolan and appear in the highly successful film "The Dark Knight Rises" was a pivotal moment in her foray into acting. Moving to Nigeria in 2012, Zainab's success continued as a producer, presenter and co-creator of TV shows ; 'EL Now' and "The Spot" which aired in over 50 African countries, USA and UK markets via EbonyLife TV.
In a few short years, she has racked up an impressive record with lead roles in acclaimed films such as "The Wedding Party" and "The Royal Hibiscus Hotel" both a TIFF 2016/2017 selections, psychological Thriller; "Sylvia" a Film Africa Festival 2018 selection and the highly praised "God Calling movie to name a few. These successful performances led to Zainab receiving The Future Awards prize for acting in 2018.
With a desire to add value through business, Zainab serves as the Co-Founder of Wash & Go; a focused concept salon offering healthy hair solutions and products. As a brand influencer, Zainab has represented many brands such as Loreal's Dark & Lovely, Lancome and is currently the first VEET brand ambassador in Africa as well as the first fermale ambassador for De-Deon's by Daily Need Pharmaceuticals.
I will be doing a book reading of
Tobi Bakes A Cake
Saturday October 31, 2020